The new track focused Camaro ZL1 1LE.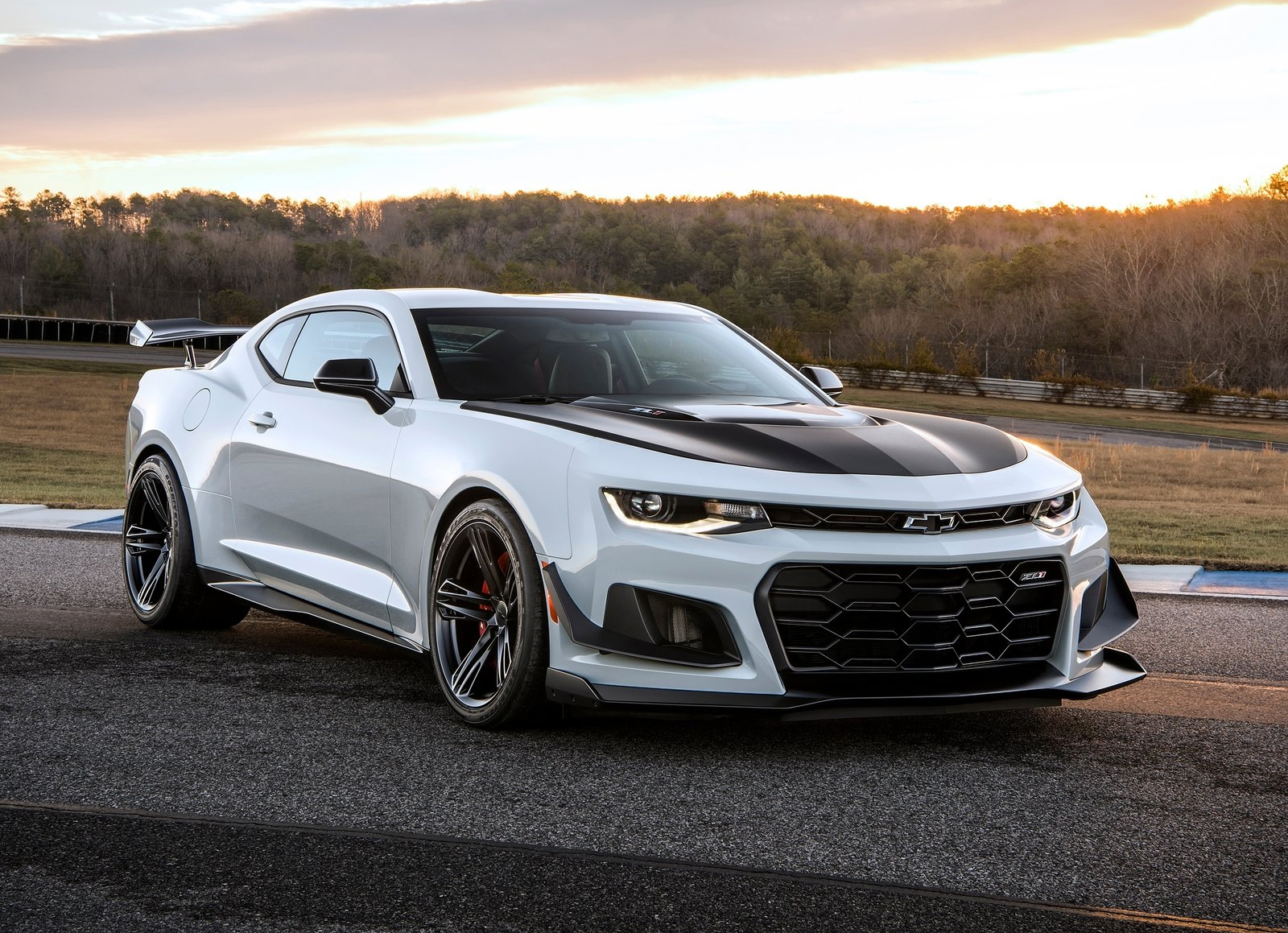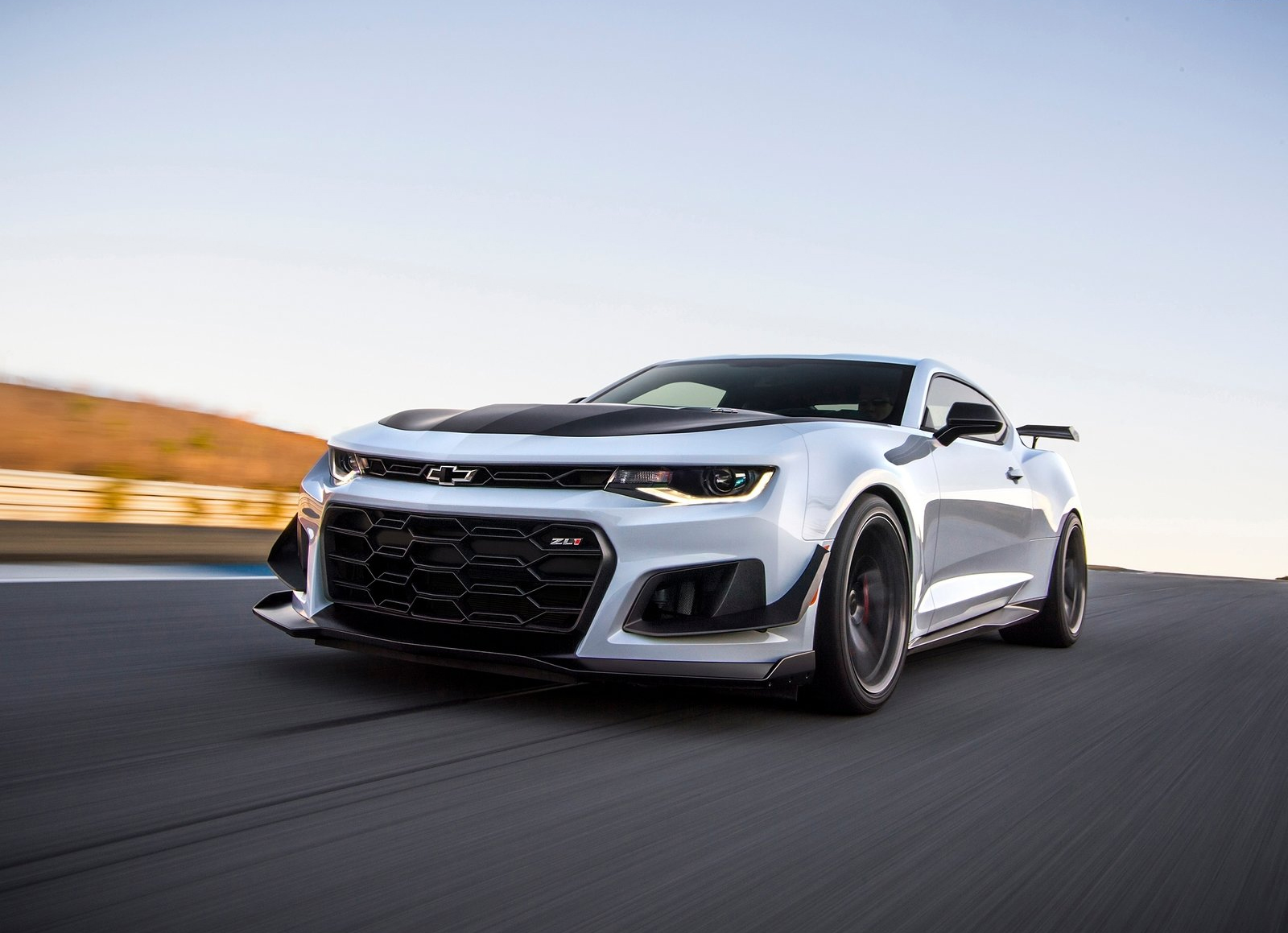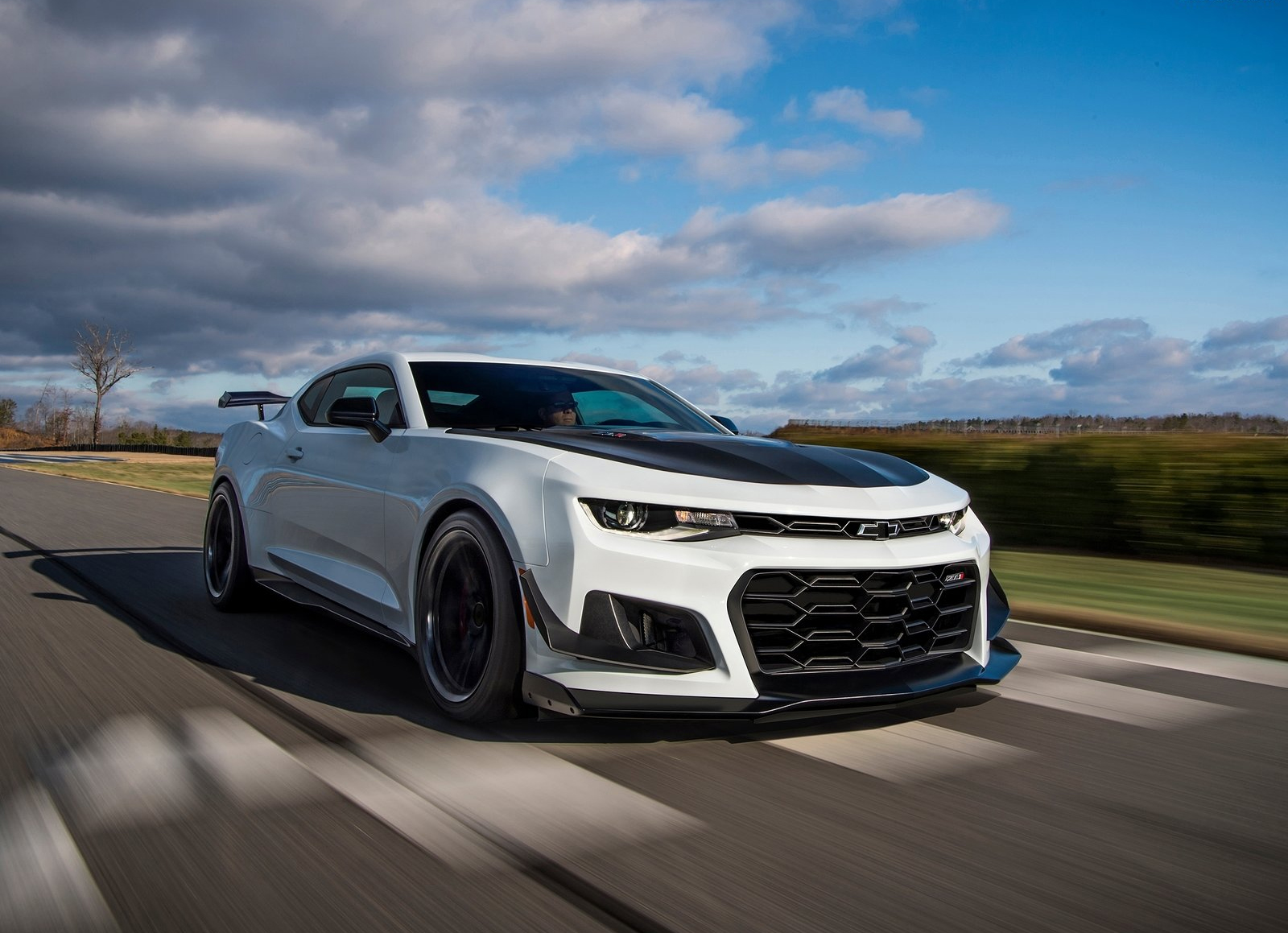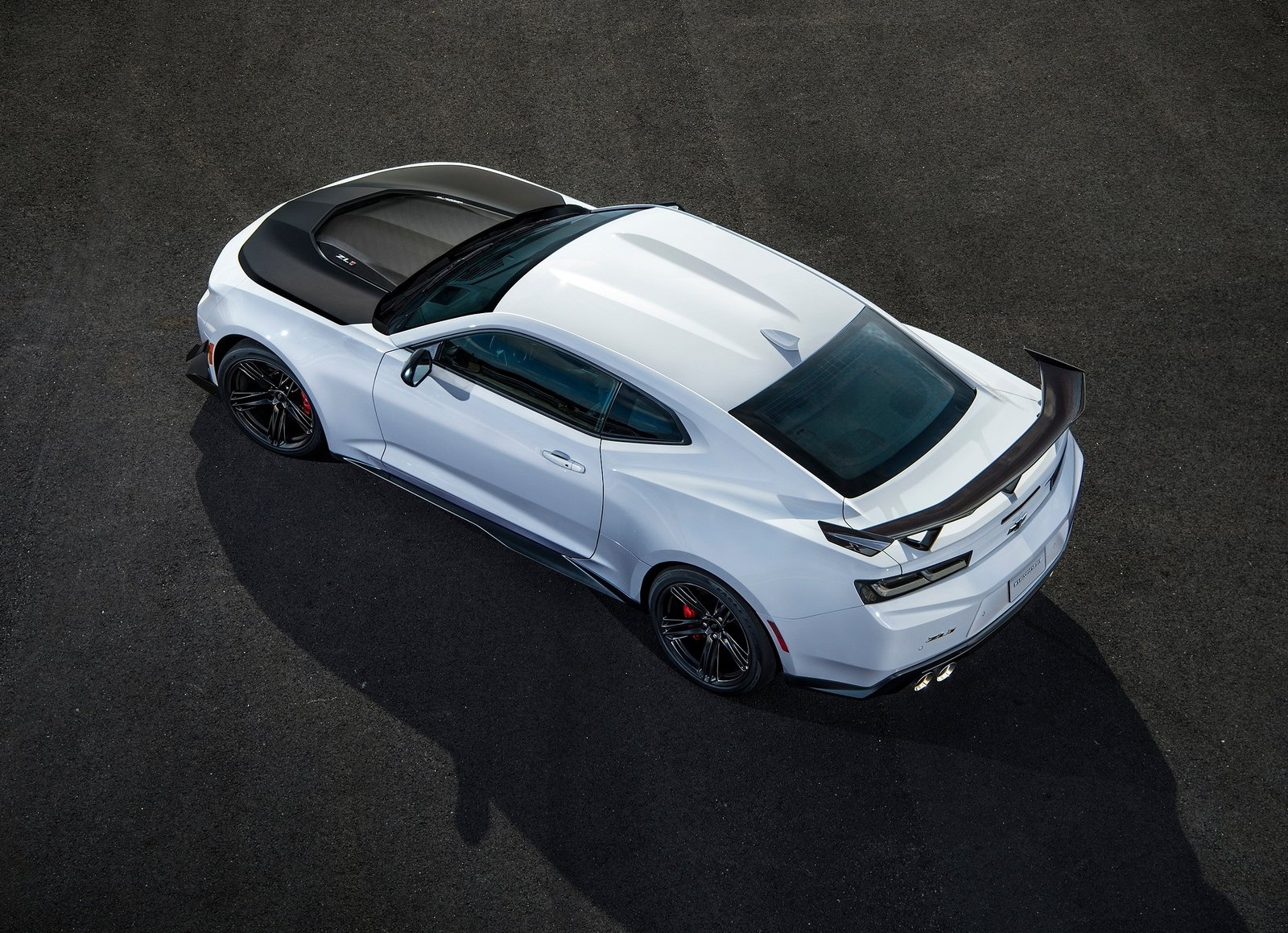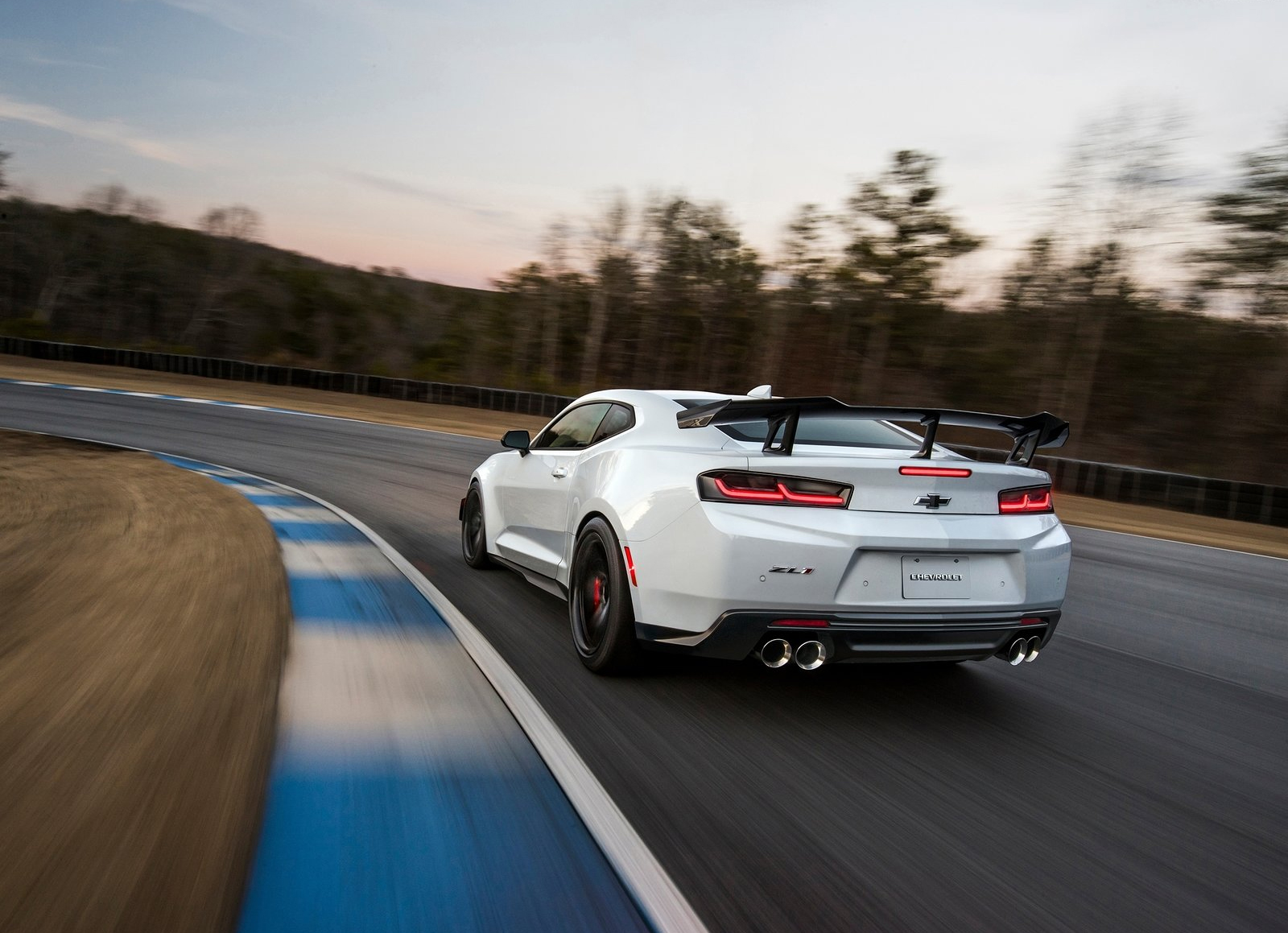 Aerodynamics: New aero features including a carbon fiber rear wing, specific air deflectors and dive planes on the front fascia produce grip-generating downforce to help the car stick harder and drive faster in turns.
Adjustable suspension: The ZL1 1LE features racing-derived, lightweight Multimatic DSSV® (Dynamic Suspension Spool Valve) dampers front and rear for exceptional wheel and vehicle control. The front-end ride height is adjustable with the front dampers, which are used with all-new, adjustable camber plates. The rear stabilizer bar also offers three-way adjustability. All of the components are designed for quick changes at the track for optimal performance and a quick return to street settings when the track day ends.
Wheels and tires: New, lightweight forged aluminum wheels are an inch wider but an inch smaller in diameter, front and rear, than standard ZL1 wheels and are used with new Goodyear Eagle F1 Supercar 3R tires that deliver max lateral grip of 1.10g. Developed exclusively for the Camaro ZL1 1LE, the 3R tires are designed to warm up faster to help maintain more consistent grip and speed, lap after lap. The overall footprint grows approximately 10 percent over the ZL1, but the wheel-and-tire package weighs about 1.5 pounds (3.3 kg) less per corner.
Lighter weight: The lighter wheels and dampers, along with reduced thickness rear glass and a fixed-back rear seat, contribute to an approximately 60-pound (27 kg) lower curb weight than a standard ZL1 Coupe.